Lionel Messi and Cristiano Ronaldo are known for breaking records, and they have almost broken many and created others that we didn't think were possible.
While Cristiano Ronaldo has some insane records like being the only player to have scored a goal in every single minute of a game, he owns several records in European competitions as well. He has scored the most goals during a calendar year in the Champions League after scoring 15 in 2013. He also holds the record for scoring the most number of goals in the Champions league group stages after scoring nine goals in a single season.
Lionel Messi, on the other hand, holds the record for scoring the most Champions League hat-tricks in a season and scoring the most Champions League hat-tricks overall, which are two and five, respectively. He is also the only player to score in 23 different cities in the European Cup.
The one record which could belong to either player this season, is the most number of goals scored in the Champions League as both of them have scored exactly 77 goals.
Although the duo have almost won everything, there are still a few they can break in this Champions League season.
Here is a list of record the World class forwards could break this year.
#1# Most goals in European Finals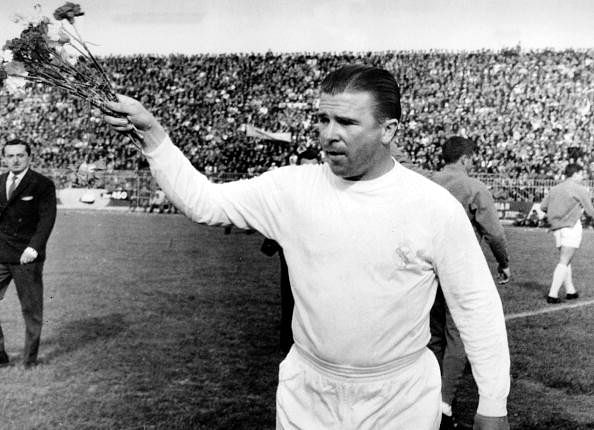 Messi and Ronaldo have both managed to only score two goals in the European Cup finals, with Messi scoring one each in the 2009 and 2011 final and Ronaldo similarly scored one each in 2008 and 2014 finals.
The current record though is currently held by two Real Madrid legends – Ferenc Puskas and Alfredo Di Stefano. Puskas and Di Stefano both scored a total of seven goals in the finals. It will definitely be hard for either the Argentine or the Portuguese to break the record in one season, but it is not necessarily impossible as the duo are known for scoring an insane number of goals.
If either Messi or Ronaldo manage to break the record this year they will also end up breaking a record held by Puskas. The galloping major has the record for scoring the most number of goals in a single European Cup finals after scoring four goals in 1960.
Thus if Messi or Ronaldo are to try and equal Puskas and Di Stefano's record of seven goals they will need to score more than five goals in the finals. Although it's a long way in the future, it wouldn't be a far-fetched claim that either one if not both players will be a part of the finale of the Champions League this season.
#2# Most goals in Champions League group stages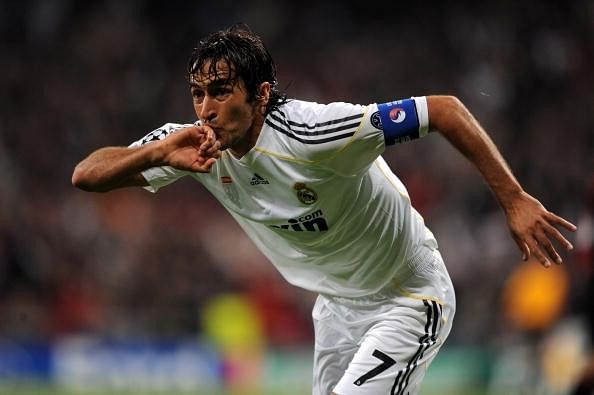 While Messi and Ronaldo have both beaten Raul's record for having the most number of Champions League goals, the Spaniard still holds the title for scoring the most number of goals in the Champions League group stages.
Raul managed to amass a total of 53 goals in the group stages, and it is possible for both Messi and Ronaldo to beat that record as they have 44 and 41, respectively. Ronaldo, who also took away Raul's record for most number of league goals for Real Madrid, will have to score 13 goals to beat the record, while Messi will only need to score 10.
If Messi manages to break the record this year he will also inherit the record for most number of group stage goals scored in a single season from Ronaldo, but if Ronaldo scores his required 13 goals, he will end up almost doubling his own record.
#3# Fastest goals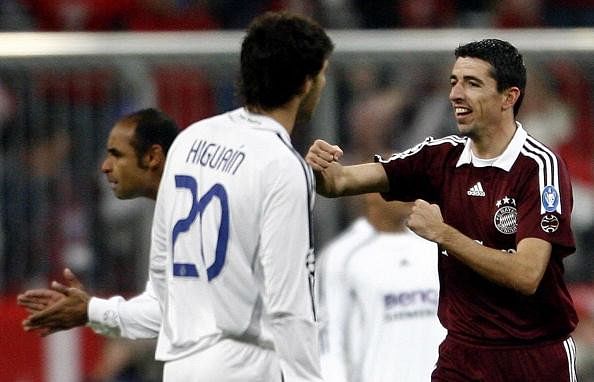 One of the records that neither of the strikers own in any competition is the record for the fastest goal.
Roy Makaay of Bayern Munich scored the fastest Champions League goal after scoring a goal against Real Madrid 10.12 seconds in 2007. This is quite a daunting task for both the wingers as their fastest goal up until now in the Champions League has come in the fourth minute of the game.
Messi scored his fastest Champions League goal against Basel close to the start of his career in October of 2008, while Ronaldo accomplished the similar feat against Juventus in October of 2013. Interestingly, both the players managed to score their fastest goal in October and in their fifth season at the club.
While it would take an incredible number of factors to line up right for them to achieve the feat, you wouldn't put it past the pair.
#4# Fastest hat-tricks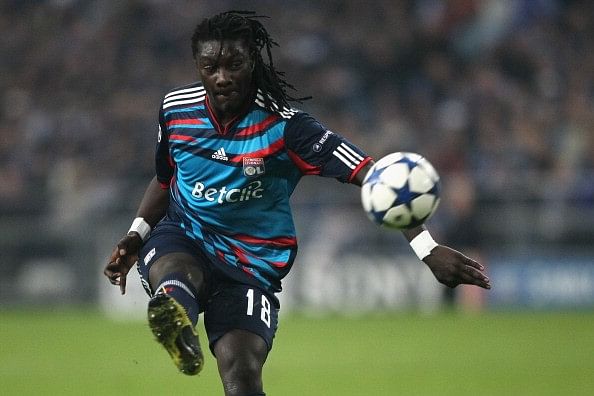 While Messi has scored the most number of hat-tricks in a Champions League season, he has never been able to score the fastest Champions League hat-trick.
Bafetimbi Gomis who currently plays for Swansea scored the fastest hat-trick in the Champions League close to the end of 2011 when he was playing for Olympique Lyonnais. The Frenchman unleashed three strikes in rapid succession against Dinamo Zagreb within a time span of eight minutes.
The fastest hat-trick Messi has managed took him 22 minutes and it came against Arsenal in the 2010 season. Ronaldo's fastest hat-trick took him 27-minutes, and it was against Galatasaray in 2013.
While players like Luis Adriano who scored two consecutive hat-tricks last season would have been able to pose a threat this season, he will be unable to participate in the competition this year as his current team AC Milan did not qualify.
#5# Goal scoring consistency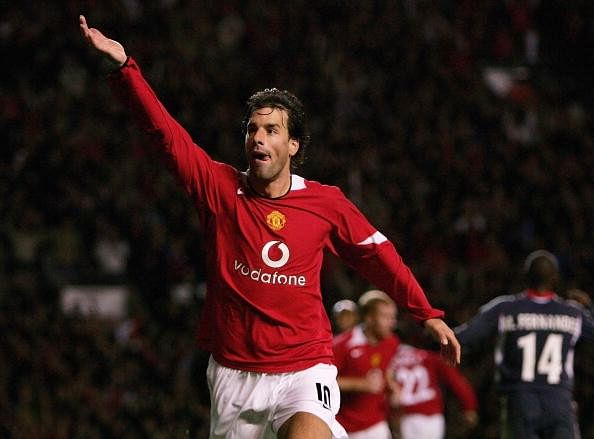 Ruud van Nistelrooy managed to score goals in nine consecutive Champions League matches during his time at Manchester United in the 2002-03 season. While no one has been able to topple his record in 12 years, Ronaldo came really close in his 2013-14 outing where he scored in eight consecutive matches. Messi, on the other hand has not been as consistent and will have to try harder to beat the record.
The best goals per game average in the Champions League is held by Bayern Munich legend Gerd Muller. The German had an astounding goal per game ratio of 0.97 in the competition. Neither Ronaldo or Messi are close to the record as of now, as Ronaldo has a ratio of 0.66 after scoring 76 goals in 115 game and Messi has a ratio of 0.80 after scoring 75 goals in 94 games.
Radamel Falcao on the other hand who has managed to maintain a goal per game ratio in all European competition as 0.90 has a chance of beating Gerd Muller's record if he is able to return to his goalscoring form.